Bill's Famous Ribs, Steak, Pizza & BBQ – Dine-In, Take-Out & Delivery
From tender, slow-cooked ribs to quality steaks cut in-house and pizza dough made daily from scratch, Bill prepares each meal with a personal, homemade touch.
Find out why folks come from far and wide to sample Bill's secret recipes. Join him in the restaurant at 210 Saskatchewan Ave E in Portage la Prairie or call (204) 857-9999 for take-out and delivery.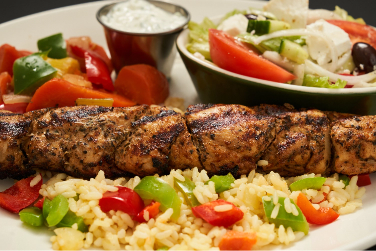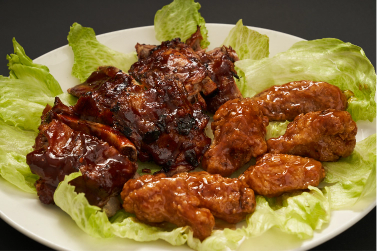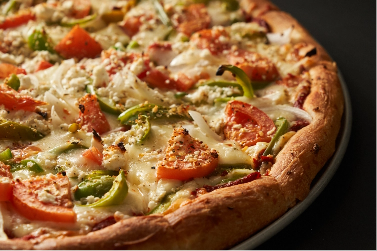 Serving Portage la Prairie and Area Since 1994
Bill and his wife, Roxanne, have owned and operated Bill's Sticky Fingers for almost 30 years. Having grown up in the restaurant industry – even washing dishes in his brother's restaurant in the 60's – Bill has always been passionate about combining quality food with exceptional customer service, and when he noticed a "For Sale" sign on the building of the current location he saw an opportunity to serve that passion to the tables of Portage la Prairie. He's been at it ever since – making tasty meals from scratch, every day.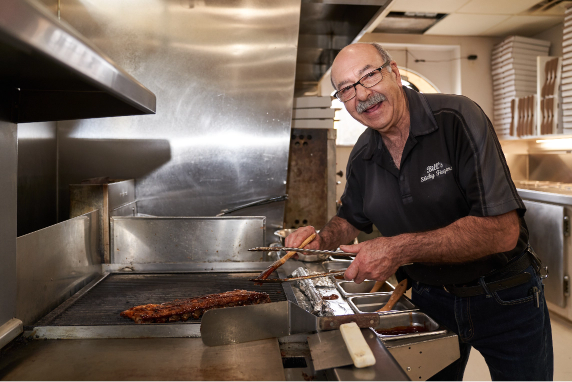 Bill's Sticky Fingers can cater your event of 35 people or more and will work with your budget and accommodate any menu, from soup and salad to steak and lobster.
Contact Us For Catering Inquiries
What Our Customers Are Saying